NPR All Things Considered | 13 Aug 2017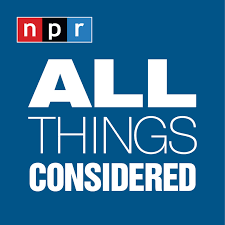 Christian Picciolini says he was a "lost and lonely" teenager when he was recruited by a white nationalist group. Picciolini immersed himself in the organization's ideology and by age 16, he had emerged as the leader of a group called the Chicago Area Skinheads. He even helped recruit others to the cause. That is until, he says, he had an awakening after the birth of his first child.
Picciolini says he renounced ties to the neo-Nazi movement in 1996 when he was 22 years old. He went on to co-found a group called Life After Hate and wrote a book entitled Romantic Violence: Memoirs of an American Skinhead.
Now the reformed white nationalist runs a nonprofit that advocates for peace.